For many months, Sir Oliver has been pressing for further information and for changes to the proposed timetables covering stations within his constituency, particularly fast services to and from London in the peak.  He has met with Govia on several occasions and has discussed his concerns with the Rail Minister. Sir Oliver has been working closely with Rail Users' Groups, who have been having detailed discussions with Govia representatives.
19 March - Keeping you up to date with GTR's latest news. See attached In Touch for this period.
1 November - I have received the details below from Govia Thameslink Railway on the East Coast upgrade and changes to Moorgate services December 2019-Summer 2020
I am writing to update you on the next phase of the East Coast Upgrade programme and a project to improve the Northern City Line (NCL), both of which will impact Great Northern and Thameslink services operating from King's Cross, St Pancras International and Moorgate.
East Coast Upgrade
In support of the £1.2bn East Coast Upgrade, over the weekends of Saturday 25 and Sunday 26 January, as well as Saturday 29 February and Sunday 1 March, major engineering work is taking place on the East Coast Main Line, the railway line that links King's Cross and St Pancras International with Edinburgh via Peterborough. As a result, no train services will operate anywhere on the following routes on both weekends:
King's Cross / St Pancras International to Peterborough
Moorgate to Welwyn Garden City or Stevenage via the Hertford Loop
The works will also impact services between London and Cambridge / King's Lynn, which connect to the East Coast Main Line to the north of Hitchin. On the weekend of the 25/26 January, trains will operate between Hitchin and Cambridge / King's Lynn, but there will be no direct Thameslink or Great Northern services between London and Cambridge / King's Lynn on both weekends.
The train service and rail replacement plan for both weekends is in development, with more details to be available in November 2019 for both weekends. In addition, there will be a series of January and February weekends with smaller scale engineering work taking place in locations across the network, and passengers are being asked to check before travelling. More information is available in the briefing below.
Northern City Line
Network Rail is working to improve the reliability of the Northern City Line (NCL). This is the section of track between Finsbury Park and Moorgate that is at the heart of Great Northern Metro services between Moorgate and Welwyn Garden City and Stevenage via Hertford North.
The works involve intensive maintenance and cleaning of the tunnels and trackbed along the route. By improving the infrastructure, the works will help to improve the reliability of train services. Network Rail is also planning to use the overnight and weekend closures to undertake preparatory works for the modernisation of the line with digital railway technology in 2021/22, which will enable more trains to run.
This intensive maintenance and cleaning project is already underway, but from the 14th December until Summer 2020, Network Rail will start a programme of overnight and weekend engineering works.
This means that during planned engineering works, weekday services after 21.40 and weekend services to/from Moorgate will be diverted into King's Cross. The availability of King's Cross as a diversion route means that train services will continue to operate, but on weeknights when the Northern City Line is closed, we will temporarily remove four planned departures after 21:30 across the evening (three from the Welwyn branch, one from the Hertford North branch). This is because King's Cross can accommodate a maximum of six, rather than the usual eight trains per hour. 
Best wishes, 
Christopher Penn, Stakeholder Manager
23 September - Sir Oliver Heald has joined Conservative Transport Secretary Grant Shapps in welcoming changes to the way that train delays are recorded, benefiting consumers by making it easier to hold train companies serving North East Hertfordshire to account.  
Under the old system, trains are considered delayed if they are 5 or 10 minutes late. This will now change to measuring punctuality to a single minute of its scheduled arrival time
This Conservative Government has made improving the punctuality of trains one of its top transport priorities and this new measure will make it easier to identify trains that are not performing as they should for passengers
Decent, reliable transport connections are vital, not just to boost growth and bring our regions together, but to rejuvenate some of the towns that often feel left behind in this countr
Under the Conservatives, the railways are undergoing the biggest modernisation since the Victorian times, with £48 billion being spent on new trains, track upgrades and making sure passengers have access to better and more reliable data.
The new plans will also give passengers detailed information on the causes of train delays, ensuring passengers always feel that they are being provided with the best possible service.
Commenting, Sir Oliver said:
"We rely on the trains to get to work, visit friends and access local services so it is vital that we have a reliable service that people can have trust in.
"When a train is delayed, even for a relatively short time, passengers should know and be able to hold companies accountable. This new measure gives people that power.
"Boris Johnson and the Conservatives will ensure that no part of this country is left behind, and no business is held back, because of poor transport, levelling up opportunities across the country and helping communities like ours in North East Hertfordshire to prosper."
10 September - MP's meeting with Rail User Groups and Great Northern Management at Parliament: MP and RUGs continue to press for timetable and service reliability improvements.
NE Herts MP Oliver Heald arranged the meeting at Parliament with new Great Northern MD Tom Moran and Manager Patrick Ladbury.
The Letchworth RUG was represented by Leanne Stott and Stephen Rose with Daniel Matthews for Baldock and Royston's Edward Carder had briefed Leanne in advance. 
There was a constructive discussion with requests for further timetable improvements in the week and particularly at weekends, with continuing concerns about weekend reliability. However, it was clear that driver recruitment and training has greatly increased, pointing to future reliability improvements aided by new trains.
Other issues discussed included longer term infrastructure, off-peak ticketing policy on timings and the welcome news of electronic carnets in the pipeline and station improvements under the Passenger Benefit Fund.
Commenting Oliver said 'I am grateful to Tom Moran and GN for recent meetings and to the RUGs for their huge input on behalf of local passengers. Things are improving and there are grounds for optimism about the number of trained drivers and new stock. I will keep pressing with the RUGs for further improvements and welcome the news that stations will be enhanced and electronic carnets are coming.'
4 September - Oliver met Govia Thameslink MD, Tom Moran, to discuss proposals for improvements at rail stations and other rail issues. Mr Moran explained that GTR had consulted with rail users and was completing its submission to the Department of Transport about the works. Oliver was given an opportunity to discuss the various options and is looking forward to the final results. He also asked questions about performance on the line and was pleased to hear that driver levels and training were approaching the optimum level and that rostering improvements were beginning to pay off. He also discussed progress on the fifth platform at Stevenage railway station, which will help on the Hertford loop. He commented: 'It was good to be able to raise these issues and have a full discussion with Tom Moran. I am looking forward to seeing him again with the Rail Users Group next week.'
13 August - I have received the following information regarding compensation and refunds following the problems last Friday.
Owing to a failure of the National Grid power supply affecting parts of England and Wales on the evening of Friday 9 August, GTR trains, using overhead power lines, came to a stand between Farringdon and Bedford on the Thameslink route and across the Great Northern route between London and Peterborough/Cambridge and Kings Lynn.  GTR, Network Rail and Siemens Mobility, the train supplier, will be undertaking a review into the disruption caused on Friday evening.
The disruption meant that passengers were not able to use the service for the rest of the evening.  The rail company confirms that they sourced buses, organised taxis and arranged ticket acceptance on other operators where possible.  Tickets for Friday were also being accepted for travel from Saturday to Monday, and passengers are being advised to contact Thameslink or Great Northern with additional costs incurred due to the disruption.  Details about this can be found at the following links:
https://www.thameslinkrailway.com/delayrepay
https://www.greatnorthernrail.com/delayrepay
If you were affected by the disruption on Friday evening please follow these details and claim your compe
2 August - Latest update from Govia Thameslink Railway:
GTR performance in reporting period 4 (23/06/2019 – 20/07/2019) declined slightly against the performance delivered in periods earlier this year yet remains one of the best performing periods in the history of the franchise.
With period 4 representing the 12th period in a row of year on year improvement, GTR's moving annual average performance figures continue to improve. GTR remains the 4th best rail operator in the UK in on-time performance terms (all scheduled stations within 59 seconds of the timetable), behind only small operators C2C, Heathrow Express and Crossrail.
Within GTR's brands, Southern continued to perform strongly, with 88.2% of trains at PPM (all stations, final destination within 5 minutes) and 72.5% on time. Cancellations remain too high, particularly on Great Northern, and work is underway to bring these down.
In terms of news across the business, the period saw the introduction of a specially liveried Class 700 Thameslink train in support of our LGBT+ network and Brighton & Hove Pride. Period 4 also saw news on the Government's new mid-tier access for all funding programme, the funding announcement in support of the redevelopment of Gatwick Airport railway station, and continued work to raise passenger awareness of the East Coast upgrade programme.
30 July - Sir Oliver visited the new platform works at Stevenage with Transport Minister Andrew Jones MP recently (see picture). The works will enable more trains to use the Hertford Loop line and restore regular services from Watton at Stone to Stevenage. The works were originally going to take up to 7 years with a replacement bus service. After representations to Ministers by Oliver and neighbouring MPs, this was reduced to one year and works are on budget and on time for rail services to be restored in 2020.
The works include new track and signalling for more than a kilometre. The works taken together with the new rolling stock on the Loop are a major investment. Oliver also met new Managing Director of GTR, Tom Moran, who is keen to see services reach a high standard.
Commenting Oliver said: "I am glad this important project is on time and on budget. I am sorry there is inconvenience to residents and am glad it has been reduced to the minimum after my campaign with other local MPs."
30 July - Sir Oliver has been contacted by constituents concerned about delays and cancellations on the service between Watton-at-Stone and London.
He has immediately contacted Managing Director of GTR, Tom Moran asking for an explanation and improvement.
Commenting Oliver said: "I realise that GTR are investing heavily in the Loop and there can be teething problems with new rolling stock, but the absence of drivers needs explaining. I am told that many trains are being cancelled for this reason. This is unacceptable to my constituents and I will continue to press their case."
26 July - I have received the update below from GTR following the disruption to rail services
Services remain significantly disrupted across Thameslink and Great Northern routes and across wider rail routes in the midlands and south east. Our advice is that all Thameslink passengers that are able to avoid travelling should do so.
Full compensation will be paid to season ticket holders and day ticket holders that were unable to travel can either obtain a full refund or travel on Saturday 27th or Sunday 28th of July. On behalf of GTR, our partners at Network Rail and our colleagues across the industry, we would like to apologise for the significant disruption experienced by passengers. Emergency response teams are working to restore full services as soon as possible.
The disruption is the result of damage to the overhead power in the Kentish Town area, resulting in disruption to all train services on the Midland Main Line and disruption to the overhead power lines at Peterborough and at Ely to the north of Cambridge, in combination with the existing impact of the emergency speed restrictions in place across the entire network. Damage was also reported to the West Coast Main Line, affecting Euston and to the route between Cambridge and Liverpool Street.
The route towards Bedford from St Pancras International was partially restored by our colleagues at Network Rail at approximately 22:30, resulting in a resumption of a limited train service. However, as of 08:00 this morning, a passing EMT train has reported significant new damage to the section and the line was again temporarily blocked.  
As a result, our train service is severely disrupted with train units and crews displaced across the network and several critical areas of track are either unavailable or damaged with a reduced number of trains able to operate. Ticket acceptance is in place, we are deploying additional emergency resource, but we are advising passengers with essential travel needs to use alternative routes wherever possible. Network Rail's emergency response teams are on site but have advised that the damage cannot be repaired today and that work will continue throughout Friday night.
For the latest passenger information and advice, please refer to:
8 July - Latest update from Govia Thameslink Railway:
Punctuality in period 3 (26/05/2019-22/06/2019) was consistent with periods 1 and 2, with 87.8% of trains at PPM. This period was the 11th period in a row where performance has exceeded the previous equivalent periods during the GTR franchise.
Period 3 had the best On-Time result during the life of the franchise, with 75.1% of all trains calling at all scheduled stations within 59 seconds of the timetable. However, we still have a higher than acceptable level of cancellations and work is underway to reduce this. In moving annual average terms, GTR's On-Time performance continues to improve and is now the 4th best nationally, behind only small operators C2C, Heathrow Express and TfL Rail.
Recent weeks have seen several developments across the business, including the entry into service of the 10th, brand-new Class 717 train onto Great Northern Metro services and preparations for the upcoming closure of the East Coast Main Line on the 24th and 25th of August.
The team at Southern is also preparing to launch a new marketing campaign to promote £5 advanced fares on Southern to boost tourism and leisure travel to destinations across the south coast.
The period also saw the business' work with The Prince's Trust, to tackle youth social deprivation, recognised at a national award, with over 150 of our colleagues having joined the business through the 'Get into' programme. 
 13 June – I welcomed this announcement from GTR:
'Govia Thameslink Railway (GTR) is conducting a three-month engagement programme with passengers, rail user groups, councils, MPs and stakeholders as we would like your ideas on how to spend the £15 million fund. You have passengers at stations in your constituency who have been allocated  either £30, 000, £50,000, or £80,000 to spend on station improvements or wider passenger benefit schemes . A full list of allocations can be found here. The consultation period closes on 31 July 2019.'
Further details about the fund and how groups can select their preferred schemes can be found on the GTR website. 
10 June - Latest update from Govia Thameslink Railway:
In Period 2, the four weeks to Saturday the 25th of May 2019, 74.8% of services called at all scheduled stations within 59 seconds of the timetable ("On Time") and 88.4% called at all scheduled stations and reached their final terminus within 5 minutes ("PPM"). 2.9% of services were cancelled.
It was a good period for Southern with 91.1% of all services at PPM and performance higher still on the busy Southern Metro services around London. Work is underway to improve the performance of Great Northern, particularly Metro services, with crew availability under pressure with the impact of training for the new Class 717 fleet.
The Summer timetable is now in effect and the new weekday Brighton to Cambridge Thameslink services are delivering much needed additional connections and passenger space, with a through service from Cambridge provided to Brighton on Saturdays and Gatwick Airport on Sundays for the first time. New weekend services on routes between Gatwick Airport and Bedford, and between Kentish Town and Rainham, are also proving popular with passengers. In addition, the rail replacement service in support of the Stevenage turnback project has been performing well.
This period has also seen the continued roll-out of the Class 717 fleet to GN Metro services following the completion of a set of signal move in the Moorgate tunnels by Network Rail. It has also seen support for the new timetable across the business, with volunteers joining our station colleagues to ensure that passengers have the support they need with new services.
15 April - Letter received from Govia Thameslink Railway regarding their Passenger Benefit Fund.
Dear Sir Oliver,
I am writing to launch the engagement process for Govia Thameslink Railway's (GTR's) £15m Passenger Benefit Fund, which aims to provide tangible improvements for passengers on the GTR network. The fund was established following the disruption experienced by passengers during the implementation of the May 2018 timetable.
I fully acknowledge the scale of last year's disruption for passengers. Performance on GTR has improved in recent months, and we have seen year-on-year improvements in every month since August last year. The December 2018 timetable was delivered as planned, bringing 200 extra services every weekday. In next month's timetable change, GTR will increase the number of services on weekends and will introduce an extra service each hour on the Brighton to Cambridge route. Rebuilding passengers' trust is vital. To do this, the improved performance we have seen recently must be sustained over the long term.
It is right that passengers received compensation for the inconvenience that the timetable disruption caused last year. Nearly £18m was paid in special compensation following approximately 75,000 claims. This is in addition to GTR's normal Delay Repay compensation which is available for any delay of 15 minutes or longer.
GTR is now putting £15m into a fund to provide tangible improvements for passengers affected by the disruption. Passengers will be able to decide for themselves what improvements are delivered by the fund – this could range from new waiting shelters or additional lighting to new information screens. Today, I am writing to you to kick off this engagement programme and to let you know how you, and your constituents, will be able to get involved.
The Secretary of State nominated Bim Afolami, Henry Smith and Heidi Allen, as MPs representing different parts of the GTR network, to work with GTR and develop a plan for how the fund is being allocated and consulted on. An engagement exercise will take place with MPs, user groups, passenger representatives (including London TravelWatch and Transport Focus) and GTR's Passenger Panel to determine what improvements this programme will fund. Passengers who are interested in taking part can sign up for the Passenger Panel online through the GTR website. [1]
The fund is being split so that all stations managed by GTR and all stations served by Thameslink services receive an allocation. This split will be made according to the tiers of the special compensation scheme, with stations most affected by the disruption receiving the most money. 
The fund will deliver improvements for passengers in the remaining years of this franchise, above and beyond what is already planned. Decisions about how the fund should be spent will be taken by passengers, so we would be grateful if you could encourage your local user groups and passenger representatives to contribute.
My team will be in touch with your office next week to provide more detailed information, including how people can get involved in the engagement process, the allocation of funds for stations in your constituency and the sort of initiatives that could be taken forward.
Yours sincerely,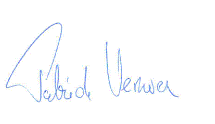 Patrick Verwer
Chief Executive Officer
[1] GTR Passenger Panel -  https://passengerpanel.gtrailway.com/
3 April 2019 - Great Northern Class 717s enter passenger service on Great Northern routes to Moorgate.
Govia have made the following announcement about new trains on North East Hertfordshire routes:
"Brand-new, air-conditioned, six-carriage, Class 717 trains are now beginning to operate on Great Northern services to and from Moorgate following the successful introduction of the first all-station passenger service this morning.
Over the coming months, passengers will gradually see all train services operating between Moorgate and Hertfordshire, to and from Stevenage, Hertford North and Welwyn Garden City operated by the new Class 717 fleet. We expect this process to complete later this year with all 25 trains in service.
For the first two weeks of passenger service, starting on Monday 25th March 2019 we have introduced two Class 717 trains. These will serve the following routes, calling at all stations throughout the day. Additional Class 717 trains will be gradually introduced in subsequent weeks.
The new Class 717 trains have been custom-built for the route as part of a £240 million investment to entirely replace Great Northern's oldest train fleet, the Class 313."
3 April 2019 - Govia Thameslink Railway - Every second counts
Last week, the Rail Delivery Group announced that the rail sector is changing the way it reports train punctuality and performance. From this month, GoviaThameslinkRail, along with all other train operating companies in England and Wales, will publish a new primary performance metric, called 'On Time'.
For a train service to be counted as 'On Time', it must call at every single station scheduled on its route and its final destination within 59 seconds of the time stated on the timetable.
By contrast, for a service to count under the older measure, the Public Performance Measure (PPM), it must call at every single scheduled station and arrive at its final destination within five minutes of the timetable.
As of March 2019, 72.5% of GTR's 3,600+ daily services are operating exactly on-time and 87.3% are at PPM.
Govia have said "From an operational perspective, 'On Time' will help to drive a focus across the sector that every single second counts. It will support us to pinpoint the tiny delays that add up over an individual train service that starts and stops tens of times on long journeys of several hours. And, it will reinforce our efforts to get better information into the hands of passengers. This includes upgrades to station screens, issuing station staff with new smartphones loaded with real-time service information, and volunteer teams from across the business to help passengers during disruption."
3 April 2019 - PayAsYouGo Comes to Hertford North, Bayford and Cuffley.
Govia have announced that Pay as You Go (PAYG) tickets are now available at Hertford North, Bayford and Cuffley. Current paper fares will remain largely the same, albeit with some minor changes to correct anomalies between the three stations, but for most "turn up and go" type journeys, especially those that involve onwards travel within the London Zones – PAYG will be the cheapest and most convenient option and cheaper than existing paper fares. The attached table shows the most common fare choices.
Govia will be retaining paper tickets so that passengers will still be able to benefit from promotional deals (e.g. Kids for £2) or the absolute lowest cost journeys (e.g. Super Off Peak at weekends). The best advice for regular travellers will be to continue to buy their season tickets either in paper or on the Key Smartcard.
6 February 2019 - Stuart Cheshire has let me have the attached TLGN performance headlines for the last 4 weeks.
4 February 2019 - Update from Stuart Cheshire, Passenger Services Director, Govia:
Although progress is being made, there is still more work to do on bringing in the new 717 trains and Network Rail are having some infrastructure problems. Also, sad to record two fatalities which caused disruption for passengers. Our thoughts are with the families of the deceased.
4 December 2018 -  Transport Select Committee report: GTR response attached below.
22 November 2018 - Joint update on the winter timetable from GTR and Network Rail attached below.
14 November 2018 - I met the Chairman of the Office of Rail and Road (ORR), Professor Stephen Glaister, to discuss the recent rail timetable chaos which has led to passengers enduring delays, cancellations and uncertainty about their journeys.
Professor Glaister published an interim enquiry report into the May timetable chaos on 20 September and is finalising his main report. I pressed for improved co-ordination between Network Rail and the rail operator and also that there should be much better planning for major changes on the railways. I suggested that the sort of Delivery Body used in the Olympics preparations might be a good model. Professor Glaister and his team also outlined their approach to the issues and explained that the final report would set out their concerns.
I was glad to have the opportunity to make these points at the highest level in the enquiry.
29 October 2018 - Details of Govia and Network Rail's winter timetable have been released to stakeholders (see attachment below).
26 October 2018 - Good news from GTR's latest In-touch:' Passengers given first glimpse of new trains set to transform Great Northern suburban service.' (Details in the attachment below). Following up on constituents' concerns, I asked when these trains are coming on our routes and was told GTR will be introducing them later this year with the full fleet introduced for spring 2019.
16 October 2018 - Department of Transport's 'root and branch' review of the rail industry has been published. See Secretary of State's letter attached.
15 October 2018 - This week's joint update from GTR and Network Rail is attached below.
20 September 2018 - The Glaister review into the rail chaos came out today and here is the link. Our line has suffered very badly and this confirms that there has not been proper co-ordination.
The Secretary of State, Chris Grayling MP, has today announced a wide ranging review into the way the rail industry works and his letter to MPs is attached below.  I have called for no fare increases while the service is inadequate and I will continue to press the case.
12 September 2018 - Latest meeting with Govia and Network Rail (see attachment below).
3 September 2018 - Letter from the CEO (see attachment below).
29 August 2018 - I joined other local MPs in signing a letter to Chris Grayling asking for a fare freeze until GTR meets its contractual obligations for passengers by operating a service that achieves set reliability standards for at least 3 months (see attachment below).
28 August 2018 - GTR extends industry compensation scheme to non-season ticket holders on Thameslink and Great Northern. See attached update.
15 August 2018 - I have received the attached performance update from Thameslink and Great Northern.
14 August 2018 - I have today written to the Transport Secretary, Chris Grayling, opposing any rail fare increase in the New Year in the light of the dreadful service on our line.
14 August 2018 - Letter from Jo Johnson to the Letchworth Rail Users Group (see attachment below)
13 August 2018 - Sir Oliver has taken up further concerns from constituents with Passenger Service Director, Stuart Cheshire.
6 August 2018 - I have attached a joint update from Govia Thameslink Railway and Network Rail with a progress update on the new timetable from 15 July.
1 August 2018 - I have received this performance update from Govia.
Below are the latest performance figures available for the first two weeks that the interim timetable has been in operation, compared with the two weeks prior to that. 
                                                    Thameslink             Great Northern                        Combined Thameslink and Great Northern
PPM
2 July – 13 July (Mon-Fri)               59.25%                     62.45%                                               60.6%
16 July – 27 July (Mon-Fri)             76.15%                     77.95%                                               76.85%
PPM is the Public Performance Measure – the percentage of all trains arriving within five minutes of their booked time.
We are running around 200 more services per day across the network compared to the period before the May changeover, providing extra journey options.
Overall, the train service has been more stable and reliable with almost 77% of Thameslink and Great Northern services arriving on time, compared with 61% in the previous two weeks.
There has been disruption to services over this period largely caused by a number of significant infrastructure issues, unrelated to the timetable. Below are examples of the most disruptive individual incidents since 15 July. 
For example, on Thameslink, a tree on the overhead power lines at St Albans on Friday 20 July caused a third of Thameslink services to be delayed (by over 30 hours in total) or cancelled (over 100 cancellations). A signal failure near Norwood Junction on 26 July caused 24 hours of delay.  On Great Northern, a failure of the overhead power lines at Cambridge on 23 July resulted in 13 hours of delay and over 60 cancellations. Track defects at Cuffley and Hertford North caused over 30 hours of delays and 20 cancellations across 23 and 24 July.
We will continue our focus on improving the performance of the service further in the coming weeks and looking ahead, we will start restoring the remaining 'May' services to the timetable as soon as practicably possible.
30 July 2018 - I have written to the Rail Minister today about the bad start to week three of the interim timetable.
25 July 2018 - I am pressing for up to date information on the stability and reliability of the new interim timetable.  I am told by many passengers that there has been an improvement in reliability from GTR but I am asking for detailed statistics, so that we can judge the overall picture.  Commenting, Sir Oliver said "GTR are now in last chance saloon and it is important that we see real progress in establishing reliability."
24 July 2018 - Sir Oliver has written to Jo Johnson asking what progress has been made in compensation for carnet rail passengers and regular travellers.  Commenting, Sir Oliver Heald said "Many travellers in our area are not season ticket holders but regularly travel three or four days a week.  They have suffered the misery of the last two months and I am looking for them to be compensated too.
24 July 2018 - Sir Oliver has today written to the senior Network Rail official for our area asking for an explanation for the infrastructure failings on our line.  These have included problems with signalling, overhead wires and points.  Commenting, Sir Oliver said "It is very frustrating that as GTR are desperately trying to stabilise the service, we have had this spate of infrastructure failings.  I am asking for a full explanation.
20 July 2018 - Here is a summary by Leanne Stott of the Letchworth Rail users Group of the meeting at Brotherhood Hall yesterday.  This was a very constructive meeting.
Thank you to all who attended last night, that was a powerful voice we raised and was fully acknowledged as received by Govia. Again huge apologies to those who couldn't enter the venue, the attendance was incredible and noted for future meetings.
Alex Snelling from the Royston committee created a thorough transcript https://m.facebook.com/groups/letchworthrailusers/#!/groups/796036213896425?view=permalink&id=998198617013516
and here are the key points moving forward.
Structurally the May timetable is set and it is not possible to revert to the old one due to the interactions across the UK network with other operators.
We have made extensive representations since last summer, achieving some not insignificant changes to the May timetable and have collated all your feedback on behalf of Letchworth, Royston and Ashwell since this Spring. These have been shared in regular meetings with Govia and in dialogue with our Mps Sir Oliver Heald and Heidi Allen. We have also taken these further, where appropriate, to the Department of Transport.
Path forward:
As many have read in the press and as Scott Brightwell (Govia Operations) explained last night, there has been a nationwide freeze on 8 train operators making any amendments to the December timetable given the disaster of the 'big bang' change as was the case with the 'May' timetable and its subsequent collapse. However we have achieved a remarkable goal with Govia recognising our representations and a package has been presented for inclusion in December. We have by no means had that written in stone yet, nor will we rest in pushing for further amendments and will be doing everything we can to drive this through to fruition.
The reality is that May 2019 will be the next opportunity for changes to the timetable. Those we don't achieve for December we will do everything to achieve then. Another key point is ensuring the second hourly Thameslink train is delivered, this provides considerable capacity and without it we are going to experience over-crowding at Royston and Letchworth during key peaks.
Beyond this, in the much longer term, there is a need to look at how the Great Northern route sits within the wider UK network. Lynne and Gary from the Letchworth committee will be driving this forward with the goal of greater allocation of train paths and resources for the benefit of the whole of north Hertfordshire.
To briefly touch on compensation, as you know there is currently compensation being made available to season ticket holders; there is a broader drive by many RUGs on our line (and particularly championed by Sir Oliver) for carnet and other ticket holders to also receive part of the compensation packet.
A huge thank you to the following people who work within the RUGs and those who helped make last night such a powerful message.
Sir Oliver Heald who has been in almost daily contract with us monitoring the situation and making regular representations in Parliament.
Councillor Helen Oliver who Chaired last night flawlessly and with humour.
Martin Phillips for printing hundreds of flyers.
Will Bryan for designing the flyers
NHDC for generously providing a venue and Letchworth Councillor Gary Grindal for supporting that.
Our fabulous LRUG committee Steve McMullen, Lynne Ceeneyy, Gary Bell, Catherine Halpern Dock, Hilary Kemp, Rachel Morris, Denise Light who all went above and beyond getting the word out and continue to work on the longer term for the future of our services.
Royston committee member in attendance last night Alex Snelling and his wonderful transcript.
The Chairs of Ashwell Sarah and Lee with whom we've done so much work presenting joint practical solutions to Govia.
And those at Govia who have heard our representations and been constructively working with us to find a solution. Scott deserves credit for standing up there last night and answering all our questions, even when they were answers we didn't want to hear.
There are many more who take the time to speak to the media, talk with local businesses and groups about our work, post useful information to the page, keep the mood upbeat with humour and a thank you to all of you contributing whenever you can.
We should be proud of our communities in tackling this pro-actively and constructively. We promise as RUGs we will use that energy to continue to press forward and keep you updated on progress/ news.
 
18 July 2018 - Emergency debate on Govia - Urgent Question
See my contribution to the debate at https://hansard.parliament.uk/commons/2018-07-18/debates/9DC16B02-43F6-4698-B229-DEFE7E3861D1/GoviaThameslinkFranchise
18 July 2018 - MPs call on Govia to deliver the step change they promised
The Rt Hon Sir Oliver Heald, MP for North East Hertfordshire, and Stephen McPartland, MP for Stevenage, have met Rail Ministers again this week to keep the pressure on Govia.
They understand the frustrations of passengers as they also depend on the services, which have just not been good enough. 
Stephen McPartland, Member of Parliament for Stevenage said, "Enough is enough, the latest timetable must stabilise this week and deliver the step change in reliability we were promised. Local people have run out of patience with Govia and we made that clear again today to the Secretary of State and the Rail Minister. 
Our focus is on ensuring that once the timetable is stabilised the increases in services we expected back in May, are delivered in a carefully planned manner. The improvements for Stevenage and Knebworth are immense, with many more trains, thousands more seats and new destinations."
"I have tried to get the best service for my constituents and there have been a number of additional services we have been able to introduce for both Knebworth and Stevenage over the last few weeks. However, I will not be satisfied until we have all the benefits of the new timetable for both of my stations."
Rt Hon Sir Oliver Heald MP, said, "Govia are on their final chance. The new timetable must stabilise the service or I will call for the franchise to be withdrawn. I am monitoring performance very carefully this week."
17 July 2018 - Chris Grayling replies to RUG's ongoing concerns. (See attachment below).
16 July 2018 - On the first full day of the new timetable it was disappointing that there were early morning delays and cancellations on the Govia Northern line. I immediately spoke to Jo Johnson, Rail Minister, emphasising that Govia Thameslink are in the last chance saloon and that if the new timetable is not stable within a week I will be calling for an end to the franchise.
11 July 2018 - Received a letter from Stuart Cheshire, Passenger Service Director for Thameslink / Great Northern about July 15 timetable. https://www.oliverheald.com/news/gtr-message-about-july-15-timetable
Attended briefing with Nick Brown, COO of GTR, and John Halsall of Network Rail. Also met Stuart Cheshire, GTR Passenger Services Director. https://www.oliverheald.com/news/update-rail-meetings
10 July 2018 - Continuing to take up passenger's concerns. https://www.oliverheald.com/news/mp-piles-more-pressure-gtr
5 July 2018 - Received letter from Chris Grayling about compensation. (See attachment below).
4 July 2018 - Sir Oliver questions Prime Minister during PMQs about rail chaos. You can watch the clip of Oliver's question here: https://parliamentlive.tv/event/index/1ce1d9b9-6dff-4109-b07c-f3372d21da95
3 July 2018 - Pressed Jo Johnson in the Chamber of the House of Commons about the rail situation. Later met Chris Grayling and raised Health & Safety concerns about overcrowding, the need for an early compensation announcement and the need for evening flyers to stop at Letchworth.
2 July 2018 - Wrote to the Transport Secretary (See attachment below).
29 June 2018 - Sir Oliver has welcomed the Rail Minister's response to his call for First Class to be suspended until 15 July. Received letter from the Minister, Jo Johnson MP (See attachment below)
28 June 2018- Met Chris Grayling with neighbouring MPs to discuss the chaos on our railway. https://www.oliverheald.com/news/mp-has-more-talks-secretary-state
27 June 2018 - Spoke to Chris Grayling at 8 o'clock this morning to reinforce that service is still unacceptable. He will press GTR at a meeting later today. I have written with colleagues Heidi Allen and Johnathan Djanogly to GTR putting forward strong concerns (See attachment below)
25 June 2018 - Working closely with the RUG and have immediately followed up their concerns by writing to Chris Grayling MP and Stuart Cheshire at GTR. I have also received from Nick Brown at GTR (See attachment below)
20 June 2018 - Met senior GTR officials this morning including Passenger Services Director Stuart Cheshire and Deputy CEO Alex Foulds. https://www.oliverheald.com/news/20-june-meeting-senior-gtr-officials
19 June 2018 - Oliver continues to press Ministers over rail reliability. https://www.oliverheald.com/news/oliver-continues-press-ministers-over-rail-reliability
12 June 2018 - Spoke yesterday to the Rail Minister, Jo Johnson, about the continuing unreliability on our line. He and Chris Grayling took up the concerns with Govia in a meeting yesterday afternoon.
4 June 2018 -Met again with the Passenger Services Director for Govia, Stuart Cheshire. Govia would be advertising an interim timetable on the various rail websites and all advertised services will run (barring unforeseen circumstances such as last minute driver illness). In addition, extra services will be introduced to the interim timetable as more drivers finish their route training.
Held frank meeting with Secretary of State Chris Grayling to ask him to put pressure on GTR and pressed for proper passenger compensation. https://www.oliverheald.com/news/mp-demands-action-transport-secretary
Statement to the House of Commons by Chris Grayling MP, Secretary of State for Transport. https://www.parliament.uk/business/news/2018/june/statement-on-rail-timetabling-4-june-2018/
11 June 2018 - MP's discussion with CEO of Govia Thameslink https://www.oliverheald.com/news/mps-discussion-ceo-govia-thameslink
Had frank discussion with Charles Horton about unacceptable situation at the beginning of week 4 and in particular the absolute need for accurate information and reliable service during peak periods. https://www.oliverheald.com/news/mps-discussion-ceo-govia-thameslink
31 May 2018 -Received this joint media statement from Network Rail, GTR and Northern: ttps://www.northernrailway.co.uk/news/latest-news/1878-joint-statement-from-network-rail-gtr-and-northern
29 May 2018 - Received letter from the Rt Hon Chris Grayling MP about the timetable (See attachment below)
23 May 2018 - Remarks by the Secretary of State for Transport, Chris Grayling, in the House this afternoon, in a debate about services in the North.  He lays much of the blame for this week's problems at the door of Network Rail. 
"What we have seen in the last few days has not been good enough. No one should underestimate the logistical challenge of introducing a timetable change. The changes have been made for a very good reason: they mean a big expansion of services across the country. A timetable change of such a scale involves reorganising staff rotas, training staff for new routes, and reorganising how we deploy our trains. It needed months of preparation, and I am afraid that a number of things went wrong, but most particularly the fact that for the second time in six months, Network Rail was far too late in finalising planned timetable changes and left the rest of the industry struggling to catch up. I am not happy with that at all and I have told the leadership of Network Rail that it cannot happen again.
"I know that many passengers have had disrupted journeys; that is not good enough. I am sorry that that was the case, and everyone in my Department and people elsewhere are working hard to get the problem sorted out. But this has been a major teething problem in what will be a step forward for the railways."
20 May 2018 - The new timetables were introduced on 20 May 2018 and will be subject to further adjustment in December 2018.
22 May 2018 - Called in Stuart Cheshire, Passenger Services Director for Govia, to the House of Commons. https://www.oliverheald.com/news/mp-calls-top-govia-executive-explain-rail-chaos
Received statement from Katherine Cox of Govia. https://www.oliverheald.com/news/statement-katherine-cox-govia
Receiving complaints that many services are being cancelled.  He has asked for an explanation and been told by GNR that there is "a transition period".  He has complained that it was not made clear in advance that this would affect the Royston to Kings Cross/St Pancras line. Also met Stuart Cheshire, Passenger Services Director for Govia, to the House of Commons this morning.
21 May 2018 - Received complaints on the first day of the new timetable that there were no trains running from Royston to St Pancras causing inconvenience to passengers.  Immediately contacted Katherine Cox, Stakeholder Manager at Govia Thameslink Railway to ask for an explanation and to know when this will be put right. https://www.oliverheald.com/news/mp-takes-rail-complaints